Tribal Council #7
Come on in guys. I will bring in Ali voted out of the last tribal council.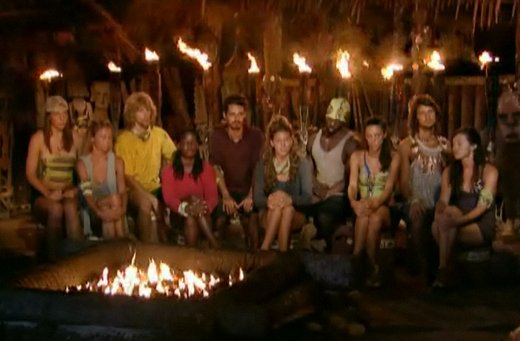 Before I get to the vote, I have some questions.
Alfons: It looked like you were on the chopping block. Are you relieved that you won immunity?
Blake and Ryan: Are you guys glad that both of you have won a double vote?
DB: Are there any players who you specifically want gone?
Crtha: Why do you hate people?
Monkey: Do you think you are too honest, or not honest enough?
Lincoln: Who is running the camp?
And to everyone: What would you like to say?
Guys, send your votes to me on Facebook, or send them to survivoronlinegaming@gmail.com. The deadline is the 9/9/13. 8:00 am (UTC). And if you haven't guessed, the 9/9 is the 9th of September. Happy voting.