Tribal Council #5 Thor
Come on in Thor.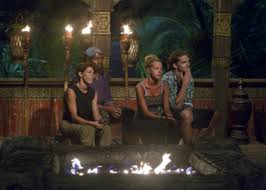 Before we get to the vote I would like to ask a few questions.
Ali: Who's the least active of this tribe?
DB: Who don't you like?
Monkey: Should I even bother with the remaining contestants, or would I be wasting my time?

Sorry guys for the lame questions. But Thor either send your votes to me via Facebook, or email it to me at survivoronlinegaming@gmail.com. You must send it before 08:00 am (UTC). And I swear if there is another disqualification, I will get angry.