Tribal Council #4 Loki
Come on in Loki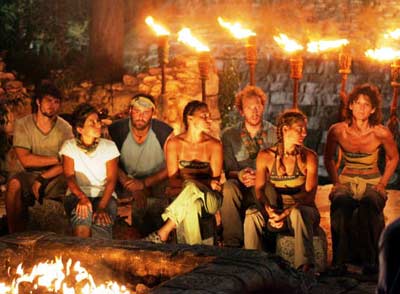 Before we get to the vote, I would like to ask a few questions.

Blake: Although you lost the immunity challenge for your tribe, do you feel like the most active person of the tribe?
Alfons: Do you think you're the biggest threat in immunity challenges?
Matt: What does it feel like to be an inactive?
Eddie: How does it feel to know after this Tribal Council, your tribe won't be a person down at the next challenge:
Everyone Else: What are you basing your vote on?

Send your votes either to me on Facebook or email it to survivoronlinegaming@gmail.com. If you don't vote, you will encounter a self-vote. The deadling is 8:00 am (UTC).